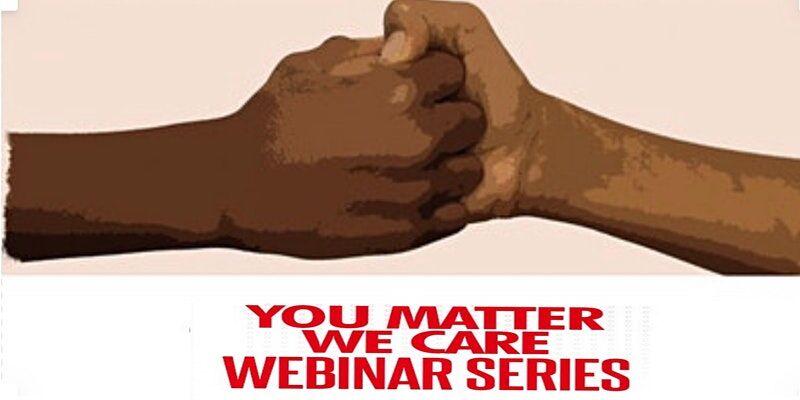 The 5th Annual You Matter We Care summit will be via Zoom on June 12, June 26, July 10 and July 24. The web series will bring a panel of boys and men of color and experts together to explore and process life. Hosted by Brittany Hazzard, Ed.D., LMSW, owner of LifeChamps LLC and chairperson of Impact Delaware Inc. The co-host will be Julius Mullen, Ed.D, LPCMH, co-CEO of Impact Delaware Inc.
The topics will include family, church, community, education, mental health, law enforcement, athletics and entrepreneurship. The goal is to provide a healing and safe space that will cultivate growth.
Hazzard began the You Matter We Care movement five years ago, when she also held the first conference. The goal was and still is to highlight and build on the strengths of black and brown people. Her mission is to support people in reaching their fullest potential. She said she believes that in order for that to happen one has to have efficient, consistent and genuine support.
The You Matter We Care conference focuses on males of color, she said, because so much of the world focuses on their struggles, and the conference is intended to shine light on their strengths. "Intentional empowerment and strength-based approaches, along with providing support and resources, counter the negativity that often drains and oppresses our black boys. We need them to thrive in the fact that they can and will reach their fullest potential."
Hazzard has mentored and coached black males for more than 10 years. She said she wanted to create the conference to expand the support to reach more, as well as those who love and support black males.
Panelists for the June 12 event include: Cliffvon Howell (Caesar Rodney School District Equity Coordinator), Andre' Allen (Chesapeake Public Schools District School Social Worker & Man Up Alumni) and a current Man Up mentee (a black male middle-school student).
The event is open to males of color and those who support them — teachers, family, community, mental and behavioral health professionals, church leaders/members, and all of males of color.
To register, visit https://ymwc2021.eventbrite.com/. Webinar series dates include June 12, June 26, July 10 and July 24, all from 11 a.m. to 12:30 p.m.