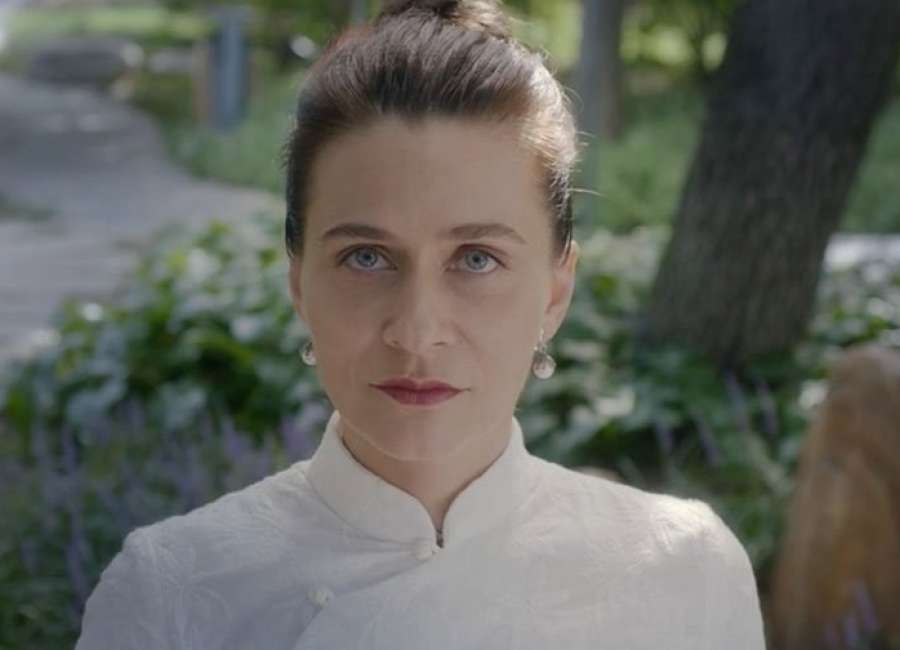 "Touch" is a Hitchcockian neo-noir with hints of overt eroticism.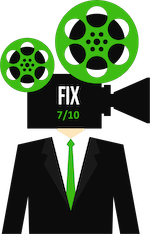 "Touch" is a movie almost as beguiling as its writer, producer, director, and star, Aleksandra Szczepanowska.
Making her feature debut, both in front and behind the camera, Szczepanowska leaves a striking impression. We may be seeing the formation of a new cinematic voice capable of comfortably working all over the world in telling singular stories.
"Touch" is a Hitchcockian neo-noir with hints of overt eroticism. It's set in China. Szczepanowska plays Fei Fei, a Westerner married to a Chinese businessman. They share a young child and are hoping for another. The film opens in the middle of a meeting with a Chinese government official. Fei Fei is trying for permanent residency in the country.
Awkwardly, she explains that she's lived in many different places in her life but wants to settle down in China with her husband and child. But her husband, Zhang Hua (Yang Jun), holds back in the meeting. Does he want his Western wife to gain permanent residency?
Later, we get a peek into Fei Fei and Zhang's lifestyle. While Fei Fei is Caucasian, she capably navigates Chinese high society. However, Zhang keeps her at a distance. This frustrates Fei Fei, who can't understand his reluctance to include her in private matters. This is complicated by Fei Fei's undeniable alien presence; she remains an outsider, despite her seamless language skills and commitment to assimilating.
Reeling from a public and demeaning rejection by Zhang at a lavish party, Fei Fei becomes infatuated with a blind masseuse named Bai Yu (Yuan Jiangwei). Her attraction to Bai Yu becomes a strained affair of sorts, as his touch fills an immediate void. But when the relationship sours, Fei Fei turns her back on Bai Yu, who doesn't take it well.
Much of "Touch" centers on themes of isolation and longing, and obsession. Fei Fei's discomfort with her uncertain future and maddening marriage makes her affair with the equally troubled Bai Yu credible. Both are damaged souls. But what initially draws them together also pulls them apart – misery might love company but inevitably breeds only more misery.
Treading very close to the unpopular "white savior" narrative, Szczepanoska manages to avoid that problem by making Fei Fei needy even to the point of being selfish. The relationship with Bai Yu devolves into one-way fulfillment. Fei Fei gets what she needs but has no serious interest in helping Bai Yu. Bai Yu quickly becomes an inconvenience.
The movie's third act is a kind of cautionary tale exploring the consequences of risky behavior. Playing with the life and emotions of a delicate person is a despicable thing to do. And "Touch" creates an engaging love triangle where emotions are the weapons that leave deep gaping wounds.
Szczepanoska smartly limits her narrative both in casting and in location. Much of the film, shot on location in China, takes place in a spacious mansion, and the three leads are very good. The movie is lensed deliberately with long stretches featuring sparse dialogue. Languid moments are combined with some typical stalker-like elements with a bit of action as the film concludes. But "Touch" is a slow, emotional, dramatic thriller at its core.
Szczepanoska is an intriguing new talent. She's based in New York, but, like Fei Fei, she's lived in many places, including Africa, China and Europe, in addition to the US. Educated at Columbia, she worked in energy before becoming a filmmaker. And as demonstrated in this unusual film, Szczepanoska has a talent for languages; she's fluent in Mandarin Chinese, Polish, French, and English.
I suspect that Szczepanoska's talents will continue to produce good cinema. And hopefully, those films will be as focused and fully realized as "Touch."
***
A RottenTomatoes.com Tomatometer-approved critic, Jonathan W. Hickman is also an entertainment lawyer, college professor, novelist, and filmmaker. He's a member of the Atlanta Film Critics Circle, The Southeastern Film Critics Association, and the Georgia Film Critics Association. For more information about Jonathan visit: FilmProductionLaw.com or DailyFIlmFix.com