The 93-year-old founder of the iconic St. Michaels Crab Claw restaurant passed away after a lifetime in the Eastern Shore seafood industry.
Sylvia (Harrison) Jones was born in Easton in 1927, the daughter of charter fishing captain in Tilghman and the granddaughter of The Bridge restaurant owners. She began her own restaurant industry career helping with the family businesses, after graduating from St. Michaels High School in 1944 and spending a year at the University of Maryland.
In 1965, she and her husband Bill Jones started their own restaurant at Navy Point, where the Chesapeake Bay Maritime Museum also now sits. The Crab Claw's site was originally a marsh where discarded oyster shells were tossed. Then in the 1950s, it was The Eastern Shore Clam Company, a clam and oyster shucking house.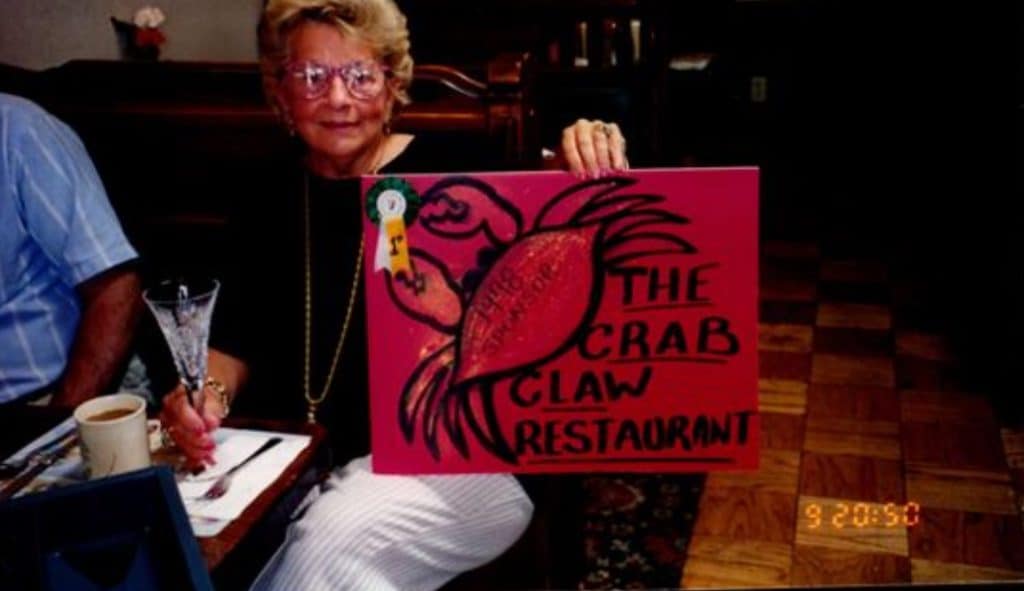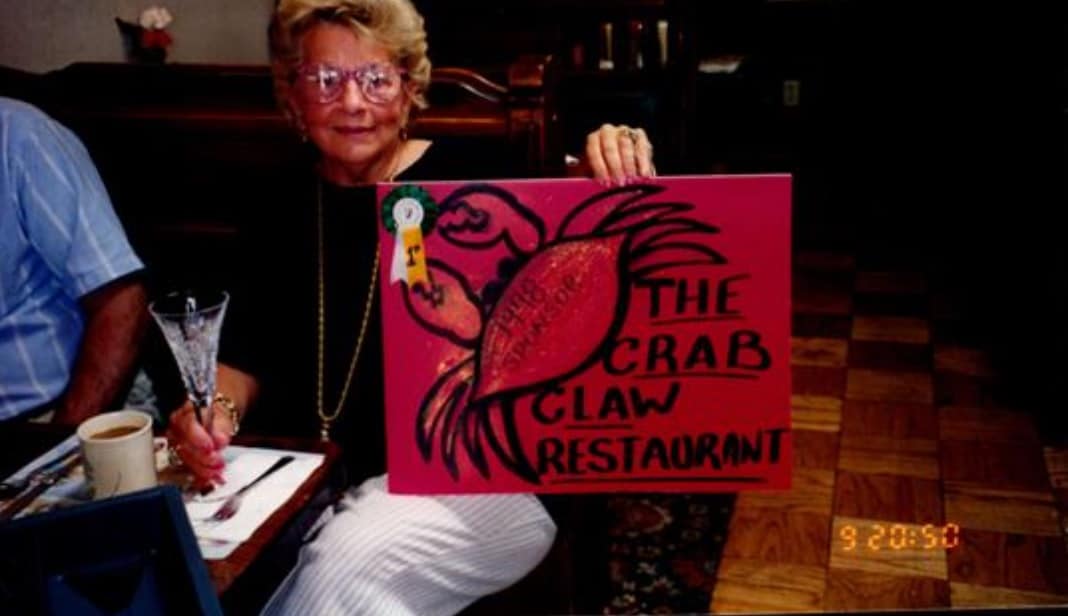 Sylvia Jones was an active part of the restaurant, now in business for 55 years, up until 2018. Former Crab Claw employees credit her with instilling a strong work ethic, one of them calling her "a great teacher of perfectionism."
Jones leaves behind three daughters and six grandchildren and six great-grandchildren.
A celebration of Jones' life will be held at a later time and location due to COVID-19 restrictions. Memorial gifts may be made in her memory to Friends of St. John' s Chapel, 5160 Black Walnut Point Rd. Tilghman MD 21671 or the St. Michaels Fire Department, 1001 South Talbot Street St. Michaels MD 21663, and online condolences can be made at www.fhnfuneralhome.com.
-Meg Walburn Viviano