While his exploits in tennis continue to fetch him glowing references from peers and pundits alike, Rafael Nadal's work outside the game is also winning him acclaim. A well-known French journalist has heaped lavish praise on Rafael Nadal and his philanthropic side, saying the Spaniard never said no to a donation request.
From interviewing Rafael Nadal to hosting his charity balls
A widely-respected figure in the field of sports journalism, Nelson Monfort equations with the 20-time Grand Slam champion transcends tennis.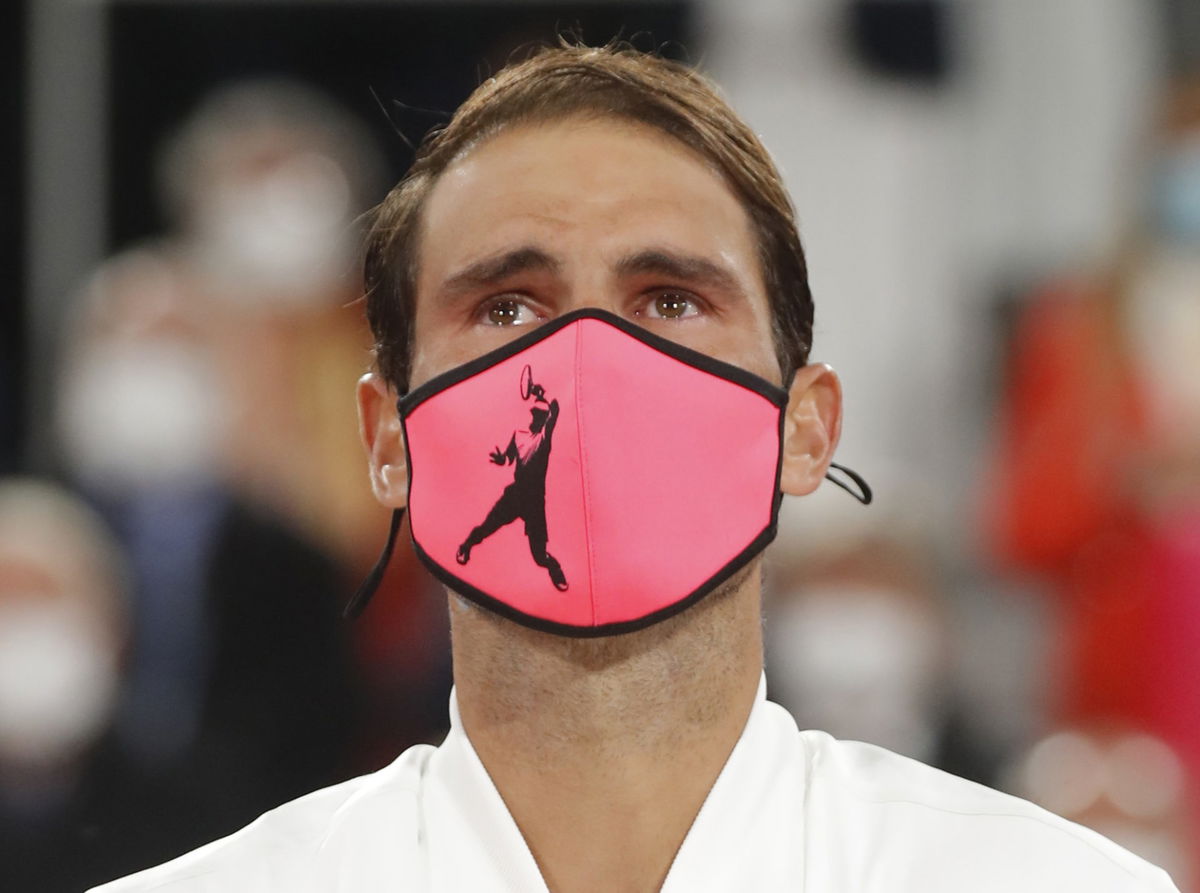 From interviewing Nadal to hosting his charity balls, Monfort has had years of acquaintance with the tennis superstar.
Sharing his vast knowledge of tennis and the history of French Open in a chat with Court Circuit, Monfort also delved into Nadal's philanthropic side.
🗨️ Nelson Monfort, sur Rafael Nadal : ❝À chaque fois que je l'ai sollicité pour des opérations caritatives, il m'a dit oui. Il n'y a pas 50 sportifs auxquels je peux demander ça, et surtout, qui répondent dans les 5 minutes. Je dis bien dans les 5 minutes.❞ #Tennis pic.twitter.com/GcUtQlORtx

— Prise Marteau (@PriseMarteau) November 6, 2020
Sharing an interesting anecdote that attests to Nadal's charitable self, Monfort said he once saw the Spaniard give away his kit bags to a sick child.
When Nadal showed his charitable side away from the glare of the camera
However, more than the benevolent act itself, what Monfort said moved him more was that he did it away from the prying eyes of the press.
"Rafa gave away his bags to a sick child, while no camera was there to film anything," Montfort told Court Circuit.
Calling him one of the most benevolent sportsmen he has ever known, Monfort said Nadal never said no to his request to contribute to a charitable cause.
https://www.youtube.com/watch?v=I4BE0Rz8jI8
"Every time I've asked him for charity actions, he said yes," the senior sports journalist said.
"There are not 50 athletes to whom I can ask that, and above all, who answer within five minutes. I said it well, within five minutes," Monfort said.
Turning needy kids into achievers: Rafa Nadal Foundation
Nadal runs a foundation, which takes up charitable pursuits in Spain as well as elsewhere.
Read More: Rafael Nadal Yet Proves to Be 'The Best Warrior of ATP'
The Rafa Nadal foundation largely focuses on helping needy children turn achievers through education or sports.
Opening up on his charitable work on the sidelines of the ongoing Rolex Paris Masters, Nadal said his foundation now supports 800 families every year.
Commending his foundation's work for the last 10 years, Nadal said it would step up efforts to reach out to more needy children in the future.
Coming to Nadal's 13 French Open titles, the 67-year-old Monfort said he was confident that it would stand the test of time.