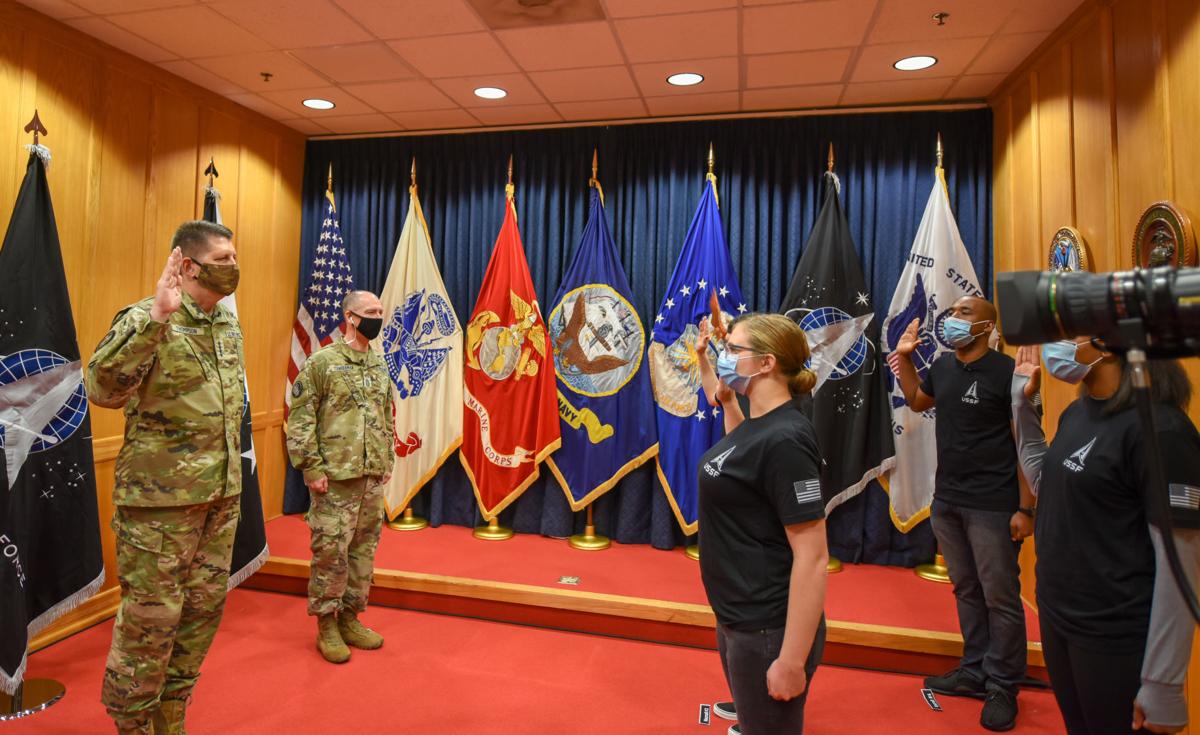 FORT MEADE, Md. — The Vice Chief of Space Operations Gen. David D. "DT" Thompson will swear in the first four Space Force recruits here Oct. 20, placing them on a direct path to Basic Military Training and marking another milestone in the new service's growth and development.
The ceremony at the Military Entrance Processing Station – Baltimore will be followed hours later by a similar ceremony at MEPS-Denver, Colorado, for three additional Space Force recruits. All seven are bound for seven and a half weeks of basic training at Air Force BMT, which is located at Lackland Air Force Base, San Antonio, Texas.
While the number is modest, the actions are both meaningful and symbolic of the Space Force's evolution since it was created Dec. 20, 2019, as the nation's newest military branch.
"Today is an important milestone as we stand up the Space Force," Thompson said. "Until now, we've been focused on building our initial ranks with transfers from the Air Force. With these new recruits, we begin to look to the future of our force by bringing in the right people directly to realize our aspirations of building a tech-savvy service that's reflective of the nation we serve."
Space Force bootcamp will capitalize on the existing foundation of Air Force BMT and will incorporate space-specific curriculum to create the Space Force experience.
"We're excited to see this happen," said Chief Master Sgt. Roger A. Towberman, senior enlisted advisor, U.S. Space Force. "The Air Force team at Basic Military Training has been outstanding and deserves most of the credit for making this happen quickly. To watch these first Space Force recruits take their oath for the first time is something I will never forget. They are the future, and it's incredible to be in their service!"