Temple Baptist Church is working to help a grieving family who not only lost their belongings, but more importantly, someone they love after a Sunday evening fire ravaged their home.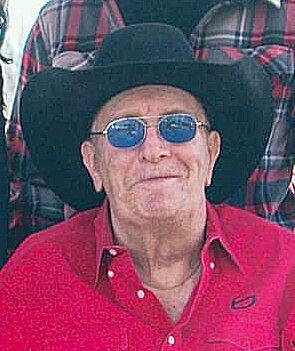 Senior Pastor Brady Martin said longtime church member and Kids Ministry Director Jodi Doughty lost her father, 75-year-old Dick Morgan, Sunday, Oct. 25, in a fire at her home.
"Jodi has taken care of her dad for many years while he's been in bad health," Martin said. "It's just an incredibly sad situation."
Martin said the church, at 1811 E. California St., has been trying to show the love of God to the Doughty family by "providing for their needs during this time."
"God's love for us in those hard moments becomes tangible through the hands of the people of God, through the church," Martin said.
As of Wednesday morning, Oct. 28, the church had raised more than $10,000 for the family.
"People have just really shown a lot of love to them and care," Martin said.
Donations can be made this Sunday, Nov.1, during worship services in the Christian Life Center. Services are at 9 a.m. and 11 a.m., Martin said. Donations can also be made through Nov. 15 on the church's website at www.tbcgainesville.org/give. Select Doughtys under the drop down menu.
He said Jodi's husband, James Doughty, is a deacon at the church and their son, Jonathan, runs sound and plays in the worship band. Their daughter, Caitlyn, serves as an intern for the kids ministry. She did not live at the house with the other four, Martin said. The family also has another daughter named Kimberly.
"I've never known a family to be as involved in a church as they are here," Martin said. "And the church loves them."
Morgan was a member of the Cooke County Cowboy Church where he served as a greeter, Martin said.
"It's a double loss," Martin said. "Jodi loses her father and loses her home all within the same short time period … they're having to plan a funeral but they also don't have clothes … I'm really proud of how our church and the community has rallied around to really support them."
He said First Baptist Thackerville has provided a parsonage for the family to live for now.
"They're the most involved people in our church," Martin said of the Doughty family. "They serve in all kinds of ways."
Cooke County Fire Marshal Ray Fletcher said around 8 p.m. Sunday, a family member was returning home on County Road 307 when they noticed their one-story wood frame house was ablaze.
Fletcher said first responders were notified of an elderly man still inside the home and two Cooke County Sheriff's Office deputies were treated and released for smoke inhalation after they tried to help.
After the fire was extinguished, a man's body was found.
His identification isn't being revealed by authorities because its pending confirmation from a medical examiner at the Southwestern Institute of Forensic Sciences in Dallas, Fletcher said.
However, the man's identification has been confirmed by Martin.
Multiple agencies responded to the scene Sunday, Fletcher said.
The house was declared a total loss, he said.
As of Wednesday morning, the cause of the fire remained under investigation, Fletcher said.